Big Size Bebe Cool gets threatened to be shot at by a Bigger sized Man in terms of connections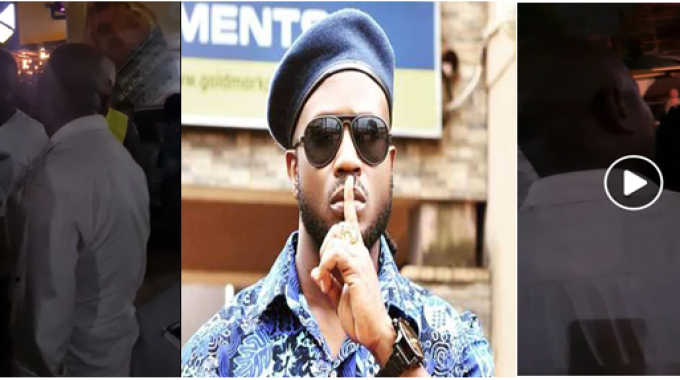 Yesterday 19th of June 2022, NRM mobilizer and Popular Musician Big Size Bebe Cool got a test of injustices average Ugandans face daily by those who consider themselves to have the authority to do anything they want in this country bec
cause they are protected and backed by top officials.
A video shared by Moses Ssali aka Bebe Cool shows an unidentified man in a white button-down shirt trying to talk to police officers and Bebe Cool is also trying to tell police that the victim's gun had been confiscated.
According to Bebe Cool, the man in the White Button-Down shirt knocked on his car and threatened to shoot him however they managed to disarm the guy and taken to a police station in Ntida. When Bebe Cool went to make a statement at the police statement,they commanded him to vacate the premises and he run to his car and took off. Reports say that the guy was released by the Police.
"This man wanted to shoot me after knocking my car, as alot is still unveiling,but we managed to disarm him and he was arrested by a police officer.Later taken to ntinda police station. I was immediately asked by the police officer to go make a statement at the station.On arrival at the station, his colleagues had arrived at the station there by rounding it off and had put the police officers at gun point .They commanded me to vacate the premises and nearly shot at me.I had to run to my car and the driver took off.I have been told that the culprit was taken away from the police station by his mates.I have made calls to the responsible persons who are the bosses of this guy and they are in the know.Watch the space as alot more is to be unveiled here."Bebe Cool wrote on Facebook